Our Summer Visitor
(page four)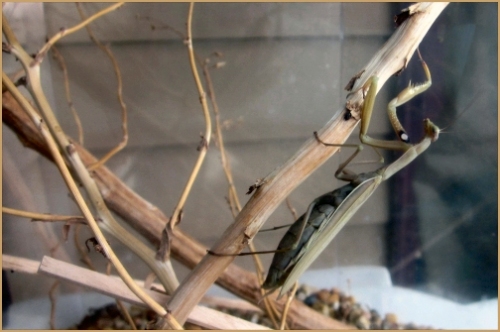 We had been noticing her color had been gradually changing from light tan to a darker green.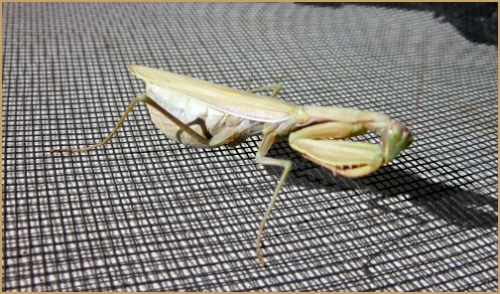 And she started getting bigger again untilOctober 2, 2010 . . .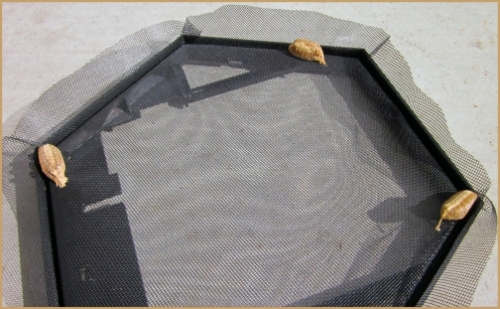 another egg case! We were amazed!

---
The rest of October she just did whatever she felt like. We let her out of the cage frequently so she could move around freely. Here she is looking for some bugs on the screen door.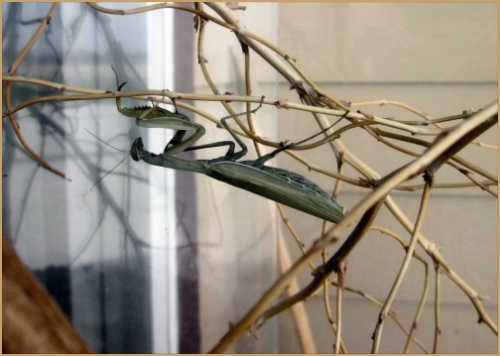 But she seemed to prefer hanging around and hunting inside her cage.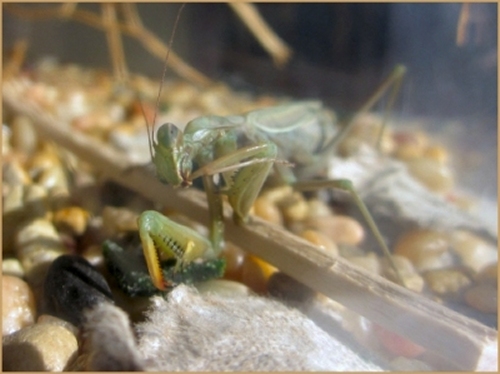 Praying Mantises are very fastidious creatures and spend a lot of their time preening.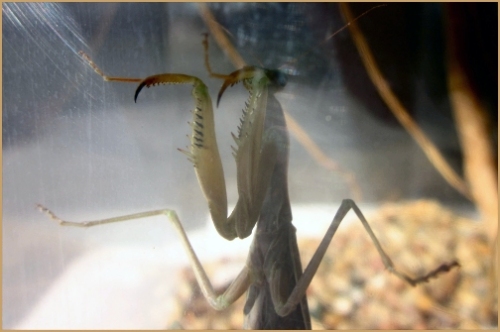 Here's a good pic of her front claws.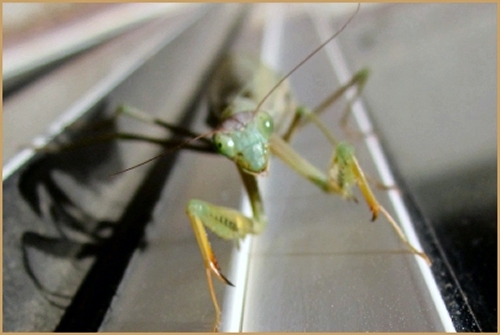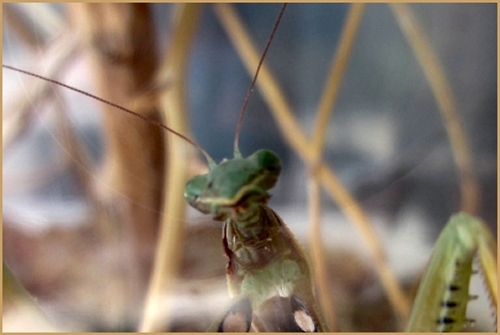 These two pictures shown above and below were taken one day while I was giving her a drink. We would put droplets of water on the screen for her to sip on, but this time one of the drops fell in and hit her on the abdomen. She instantly did this beautiful 'flare' and we took this picture. We had never seen her display her wings or posture like this. It was cool!

---
October 31, 2010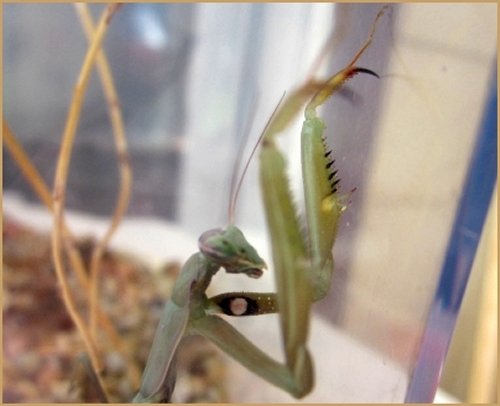 By Halloween we were happily surprised to see she was still doing so well. Getting a bit darker and a little slower, but still quite lively. By this point she had been with us for almost three months.
<< previous page << ---- >> next page >>