Welcome to our New House Construction Site!
House Designed by: Computerized Drafting Services, Inc.
Owners: Micheal and Marleen Kingsley


---
Hello, and thank you for visiting! We hope you will enjoy watching us build our new home.
The actual building process ran from April 28, 2003 until September 27, 2003.
The Construction Zone link will take you to the first page - beginning with the very first truckloads of dirt for the road that began arriving back on Monday, April 28. The Index page will give you a timeline of events, and the Special Thanks page is for photos honoring the individuals that have helped us realize our dream...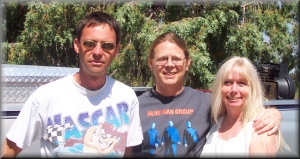 Mike Kenley (our builder) & Us